Buy art 🌱 Plant trees!
For every artwork you buy we plant (at least) one tree!
That's right, for each and every artwork sold on Artfinder we commit to planting trees through our partner, Ecologi. We always plant one tree for every artwork sold, and sometimes we run special promotions to plant more. So, when you buy with us, you are helping our Artfinder forest to grow and helping our planet to fight the challenges it is facing.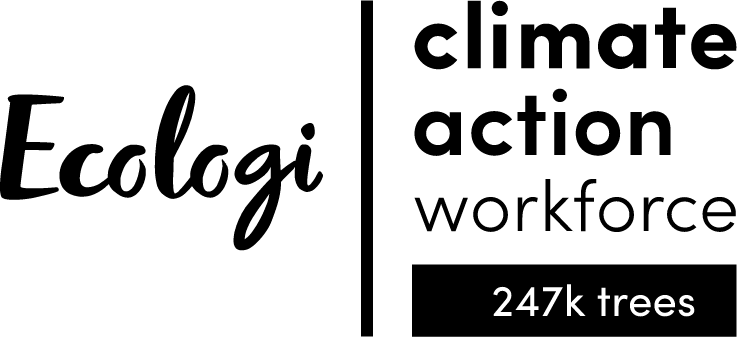 Since we launched our partnership in November 2020, we've planted more than 165,000 trees – putting us in the top 40 on Ecologi's tree planting leaderboard. We're also founding members of the The Million Tree Pledge, committing to plant 1 million trees by 2030. But the initiatives we fund through Ecologi don't only plant trees, they also regenerate areas by providing employment to local people such as this project by the Eden Project in the Mau Region of Kenya.
Why?
Climate change is undoubtedly one of the biggest existential threats to humanity and the natural world. To secure the futures of our children and grandchildren we must act now. Action is required not just by individuals, but also by organisations, governments and of course, businesses alike. Here at Artfinder, as a Certified B Corporation, we are deeply committed to improving our environmental impact over time. We truly believe in our ability to make a positive difference on the world, and as our sales grow our positive impact should grow too!
How does it work?
Every time an artwork is sold on Artfinder we commit to funding a planting of a tree through Ecologi. Once a month we will fund planting of at least as many trees as we sold artworks, through Ecologi. They then work with partners like The Eden Reforestation Project to plant millions of trees around the world across various locations. Current projects include planting 2 million mangrove trees in Madagascar, reforesting in Mozambique and Dalry in Scotland.
You can visit Artfinder's Ecologi profile here. And to make your contribution, you can simply purchase any piece of art through Artfinder, now or in the future.
We are a Climate Positive Workforce
Together with Ecologi, we are now also offsetting all of our employees' individual CO2 emissions, by funding a range of climate positive projects, including carbon offset initiatives, tree planting in the UK and worldwide, wind and solar farms and more. We use Ecologi's platform to do this and are therefore proud to have a "Climate Positive Workforce". If you are interested in learning more about how Ecologi can support you in offsetting your or your business' emissions you can read more here